Vol. 12 No. 1 (2021): Sustainability in Debate / Sustentabilidade em Debate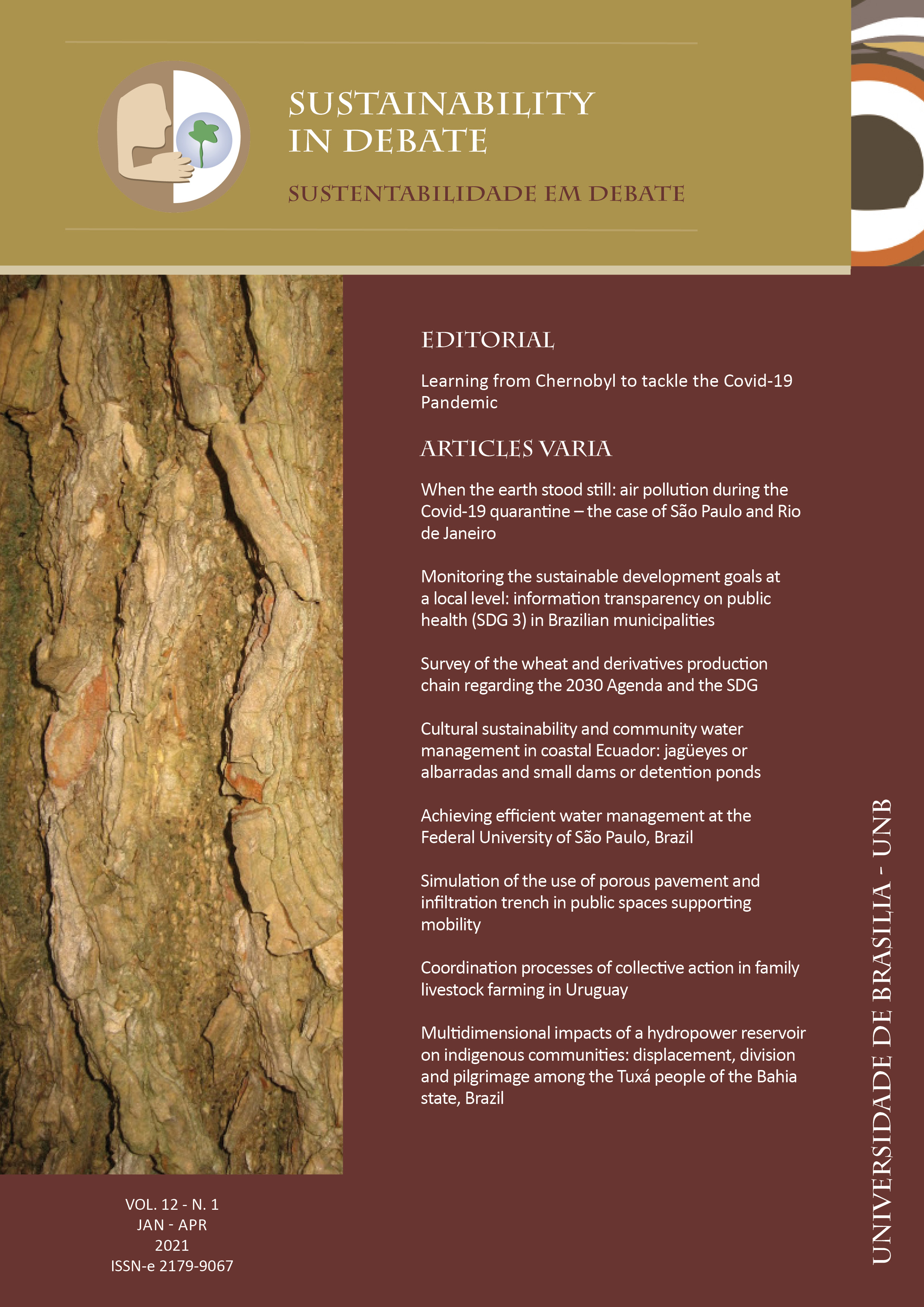 In this first edition of 2021, Sustainability in Debate warns about the importance of societies envisioning and caring about our planet as a single and interconnected environment. Besides, we highlight the need of visualizing that any damage to different territories echoes, to a greater or lesser degree, worldwide. The Covid-19 pandemic, as well as other past pandemics and environmental disasters, is offering us a new opportunity to reflect and internalize that we need to change our relationship with the environment. Thus, investing in science is increasingly vital to be alerted about the different interconnections, exposures and vulnerabilities. This knowledge generates collective intelligence in the construction of innovations and more harmonious relationships.
In this edition of SeD, eight articles are presented in the section Varia, which deal with the effects of the pandemic on the reduction of air pollution, the interface between different areas and the Sustainable Development Goals (SDGs), water resources, processes of coordination of collective actions, impacts of dams on Indigenous People, and a theoretical discussion on the concept of Anthropocene.
Full Issue