Vol. 13 No. 2 (2022): Sustainability in Debate / Sustentabilidade em Debate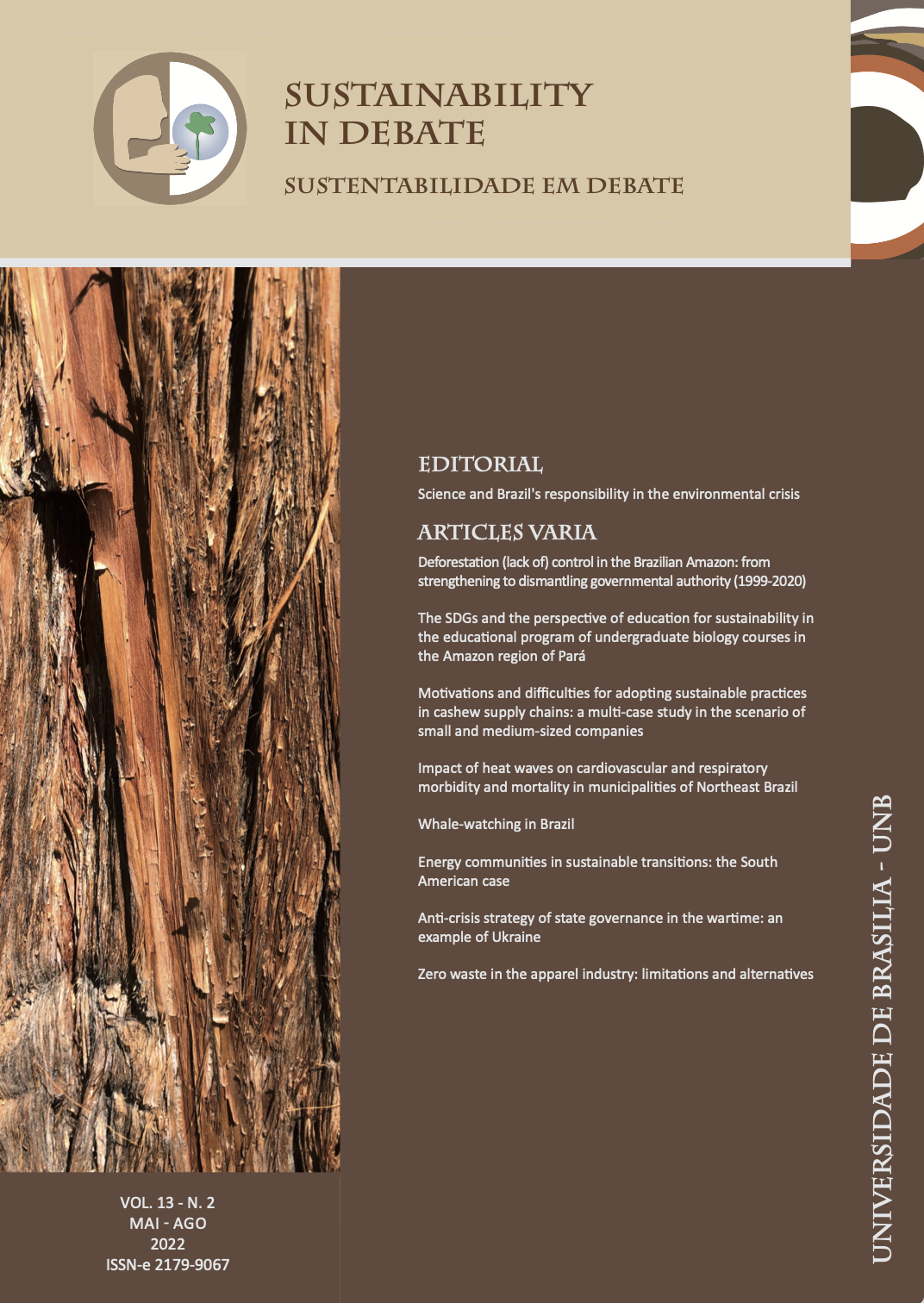 In this second edition of 2022, Sustainability in Debate's Editorial expresses a wake-up call, standing on circumstantial political aspects interrelated with the environmental crisis and reaffirming the role of open access scientific journals in the expansion of knowledge exchange. Science also needs to be democratized and sustainable, giving the entire scientific community access to the global production of knowledge that can contribute to making this world a better place.
In the Varia section, SiD publishes eight articles focused on the trajectory of construction and dismantling of forest policies in Brazil, specifically in the Amazon region; an investigation of the inclusion of Sustainable Development Goals in the Pedagogical Projects of Biology Degree Courses in the Amazon; a discussion on the motivations and difficulties in adopting sustainable practices in the supply chains of small and medium-sized companies in the cashew sector; an analysis of the impact of heat waves on the cardiovascular and respiratory health of a population in the Northeast region of Brazil;  an investigation of cetacean observation tourism aiming to subsidize monitoring and inspection actions; the role of Energy Communities in promoting more sustainable, democratic and decentralized electrical systems; an analysis of the historical context of the establishment of the Ukrainian state, with a situational assessment of the current economic and environmental risks in Ukraine, in war times; and finally, an investigation of critical aspects and limitations of the creation and modelling process using the Zero Waste approach for application in the clothing industry.
Full Issue