Arte ao alcance das mãos
os livros de artista na biblioteca
Palavras-chave:
livro de artista; coleção; acervos de arte contemporânea; bibliografia material; curadoria
Resumo
A formação e desenvolvimento da Coleção Livro de Artista da UFMG, um acervo que atende atividades de ensino, pesquisa e extensão, é marcada pela forma como o acervo se constituiu (doações recebidas individualmente) e pelo lugar que ele ocupa (dentro de uma biblioteca universitária). A pesquisa, como o artigo busca demonstrar, é uma característica determinante dessa coleção desde sua origem, seja na definição do perfil conceitual do acervo, seja na realização de mostras temáticas, seja, ainda, para a publicação de artigos que contribuem para divulgar as obras do acervo. 
Downloads
Não há dados estatísticos.
Referências
Alberro, Alexander. Conceptual Art and the Politics of Publicity. Cambridge: The MIT Press, 2003.
BODMAN, Sarah. Artists' Books Creative Production and Marketing. 3. ed. Bristol: Impact Press UWE Bristol, 2010.
Celant, Germano. Book as Artwork 1960-1972. 2. ed. New York: 6 Decades, 2011.
Chappell, Duncan. Typologising the Artist's Book. Art Libraries Journal. Preston (UK), v. 28, n. 4, p. 12-20, 2003.
CUTTS, Simon. The Artist Publisher: A Survey by Coracle Press. London: Crafts Council Gallery: Coracle Press, 1986.
Dalberto, Janet. Acquisition of Artist's Books. ART Documentation: Bulletin of the Art Libraries Society of North America. Chicago, v. 1, n. 6, p. 169-171, 1982.
DESJARDIN, Arnaud. The Book on Books on Artists Books. 2. ed. ampliada. London: Everyday Press, 2013.
DRUCKER, Johanna. The Century of Artists' Books. 2. ed. New York: Granary Books, 2004.
Dupeyrat, Jérome. Entretiens : perspectives contemporaines sur les publications d'artistes. Rennes: Incertain Sens, 2017.
Fabris, Annateresa; Costa, Cacilda Teixeira da. Tendências do livro de artista no Brasil. São Paulo: Centro Cultural São Paulo, 1985.
FREIRE, Cristina. Poéticas do processo: arte conceitual no museu. São Paulo: Iluminuras, 1999.
FREIRE, Mela Dávila. ¿Es una obra, o es un documento? El Centro de Estudios y Documentación del MACBA. In: PICAZO, Glòria (ed.). IMPASSE 10: Llibres d'artista, edicions especials, revistes objectuals, projectes editorials, edicions independents, publicacions especials, edicions limitades, autoedicions, edicions d'artistes, publicacions digitals. Lleida: Ajuntament de Lleida, Centre d'Art La Panera, 2011, p. 300-308.
Gilbert, Annette (ed.). Reprint: appropriation (&) literature. Weisbaden: Lux Books, 2014.
Gilbert, Annette (org.). Publishing as Artistic Practice. Berlin: Sternberg Press, 2016.
MOEGLIN-DELCROIX, Anne. Guardare, raccontare, pensare, conservare: quattro percorsi del libro d'artista dagli anni '60 ad oggi. [Mantova] (Itália): Casa del Mantegna: Corraini, 2004.
NOURY, Aurélie. Re Print. Paris: hon books, 2019. Catálogo de exposição.
Phillpot, Clive. Books by Artists and Books as Art. In: LAUF, Cornelia; PHILLPOT, Clive. Artist/Author: Contemporary Artists' Books. New York: D.A.P., 1998.
Phillpot, Clive. Bookworks. Mongrels. Etcetera. In: Phillpot, Clive; Nordgren, Sune. Outside of a Dog: Paperbacks and Other Books by Artists. Baltic: Newcastle, 2003.
PHILLPOT, Clive. Booktrek: Selected Essays on Artists' Books (1972-2010). Zürich: JRP: Ringer, 2013.
Pichler, Michalis. Publishing Manifestos: An International Anthology from Artists and Writers. Cambridge (MA): The MIT Press; Berlin: Miss Read, 2019.
Plaza, Julio. O livro como forma de arte (I). Arte em São Paulo, São Paulo, n. 6, s.p., 1982.
SAINT-LOUBERT BIÉ, Jérôme. Books on Books. Paris: Christophe Daviet-Thery, 2011.
SENIOR, David (ed.). Please Come to the Show. London: Occasional Papers, 2014.
Silveira, Paulo. A reedição como operação artística: apontamentos. XXX Colóquio do Comitê Brasileiro de História da Arte. Rio de Janeiro, 2010.
Thurmann-Jajes, Anne. Manual for Artists' Publications (MAP): Cataloging Rules, Definitions, and Descriptions. Bremen, Germany: Research Centre for Artists' Publications at The Weserburg | Museum of Modern Art, 2010.
WHITE, Tony. Collecting artists' books? Contribution to the Panel: BLUEPRINT at Miss Read – The Berlin Art Book Fair, Akademie der Künste, Berlin, June 12, 2016. http://www.setup4.org/ausgabe-3/themen-und-beitraege/tony-whiteblueprint-collecting-artists-books
Williams, Emmett. An Anthology of Concrete Poetry. New York: Primary Information, 2013.
Sites
http://www.artistsbooksonline.org
http://www.editions-zedele.net
https://gulbenkian.pt/noticias/uma-outra-colecao/
https://primaryinformation.org
https://www.andrew.cmu.edu/user/md2z/ArtistsBooksDirectory/ArtistsBookIndex.html
https://www.arts.ac.uk/students/library-services/special-collections-and-archives/chelsea-collections-and-archives
https://www.printedmatter.org/
https://www.sites.univ-rennes2.fr/arts-pratiques-poetiques/incertain-sens/journal.htm
https://www.sites.univ-rennes2.fr/cabinet-livre-artiste/
https://www.tate.org.uk/about-us/projects/transforming-artist-books/five-artist-book-summaries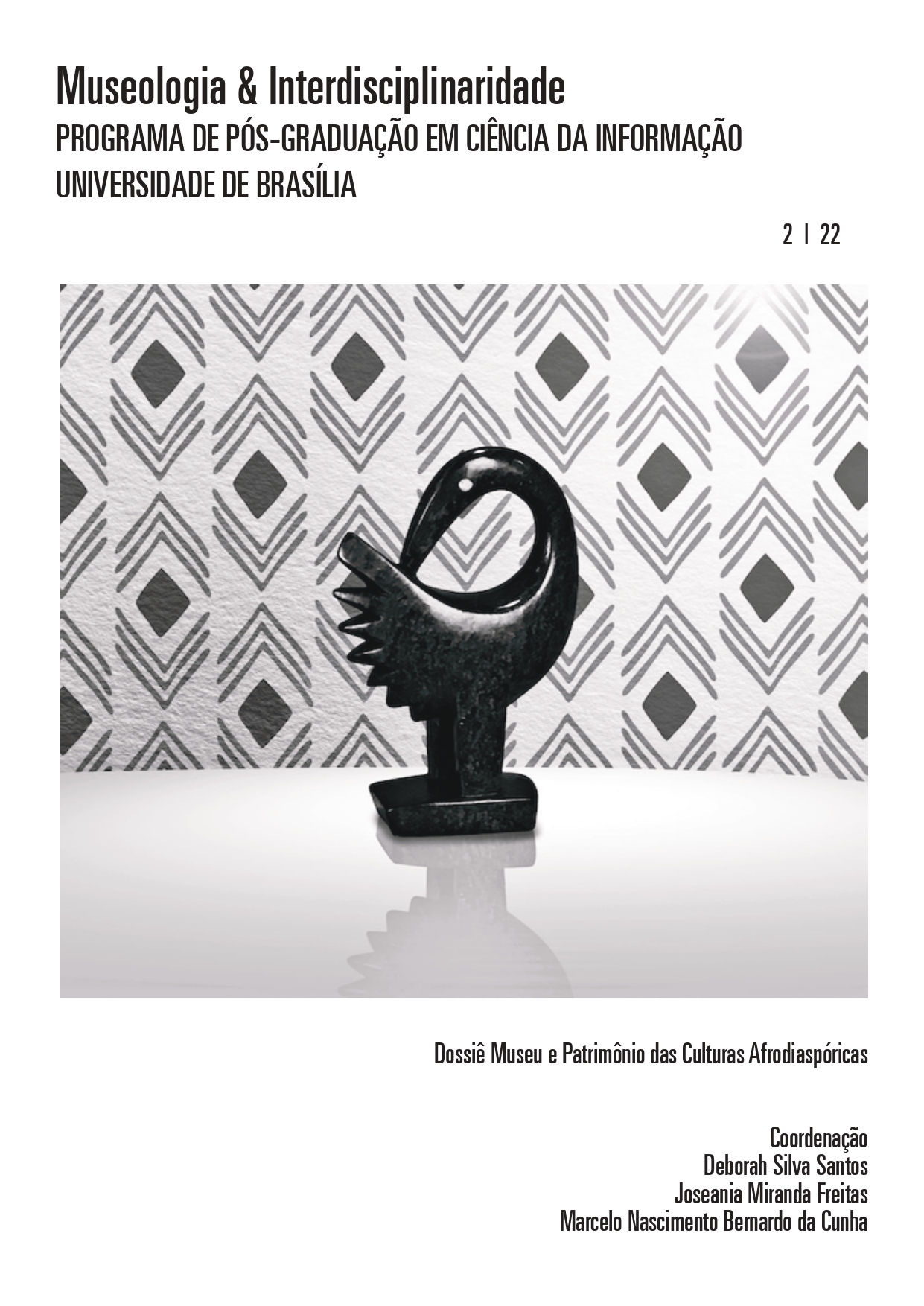 Downloads
Como Citar
Brito Cadôr, A. (2022). Arte ao alcance das mãos: os livros de artista na biblioteca. Museologia & Interdisciplinaridade, 11(22), 312–334. https://doi.org/10.26512/museologia.v11i22.39540
Licença
Copyright (c) 2022 Museologia & Interdisciplinaridade
Este trabalho está licenciado sob uma licença Creative Commons Attribution-NonCommercial-NoDerivatives 4.0 International License.