¿Quién es y qué enseña el Calicles de Platón?
Keywords:
Calicles, enseñanza, justicia, derecho del más fuerte
Abstract
Calicles es, sin duda, el personaje platónico que mayor autonomía ha alcanzado respecto de su autor y más ha influido en ciertas corrientes filosóficas contemporáneas. Es, en realidad, significativo que su influencia se sienta aún en nuestra época. Como escribía Dodds en 1959, es una extraña ironía de la historia que la exposición hecha por Platón de ideas que intentaba destruir haya contribuido a su formidable renacimiento en nuestros días. No carece, pues, de interés re-examinar la identidad de este personaje y las doctrinas que defiende. ¿Quién es? ¿Qué enseña? ¿Qué intenta Platón al ponerlo en escena? Puesto que es conocido sólo por el Gorgias, no sería plausible responder a la pregunta "quién es" antes de determinar al menos lo esencial de "qué enseña".
Downloads
Download data is not yet available.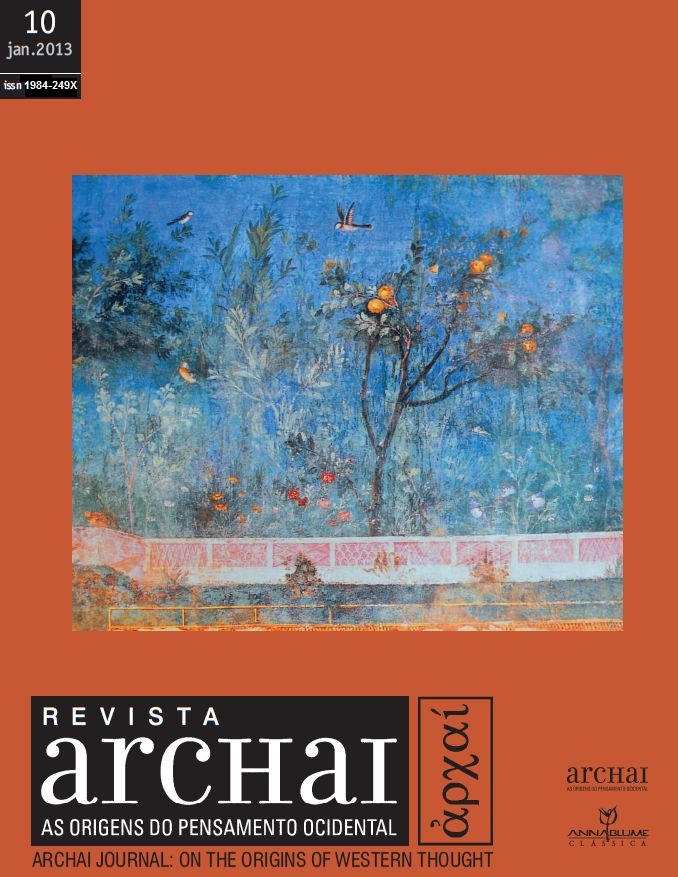 Downloads
How to Cite
Bravo, F. (2013). ¿Quién es y qué enseña el Calicles de Platón?. Revista Archai, (10), 29. Retrieved from https://periodicos.unb.br/index.php/archai/article/view/8362
License
Given the public access policy of the journal, the use of the published texts is free, with the obligation of recognizing the original authorship and the first publication in this journal. The authors of the published contributions are entirely and exclusively responsible for their contents.
1. The authors authorize the publication of the article in this journal.
2. The authors guarantee that the contribution is original, and take full responsibility for its content in case of impugnation by third parties.
3. The authors guarantee that the contribution is not under evaluation in another journal.
4. The authors keep the copyright and convey to the journal the right of first publication, the work being licensed under a Creative Commons Attribution License-BY.
5. The authors are allowed and stimulated to publicize and distribute their work on-line after the publication in the journal.
6. The authors of the approved works authorize the journal to distribute their content, after publication, for reproduction in content indexes, virtual libraries and similars.
7. The editors reserve the right to make adjustments to the text and to adequate the article to the editorial rules of the journal.